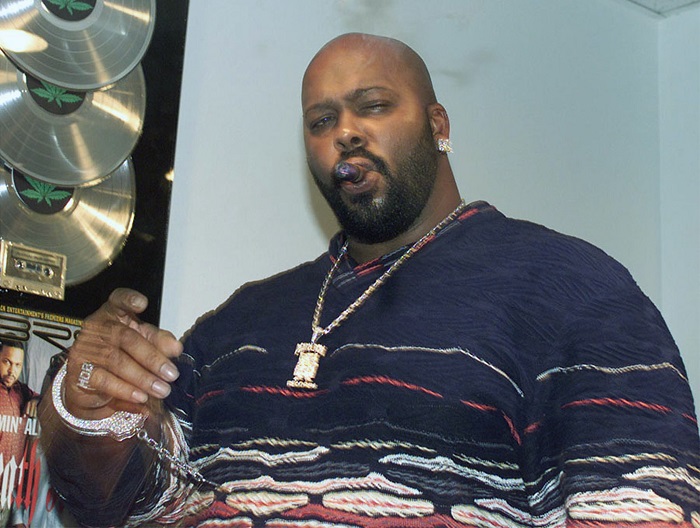 An article claiming that Death Row Records founder and rap mogul Marion Suge Knight was stabbed to death at the hospital where he was being treated, after being shot at pre-VMA party has turned out to be hoax.
"SUGE KNIGHT STABBED TO DEATH IN HOSPITAL WHILE RECOVERING
FROM GUN SHOTWOUNDS…" ran the title of the fake report, published on Cream BMP Daily.
The false report stated: "I think more people are surprised that Suge Knight was still alive now that he's finally dead," said a SECURITY
guard on duty who revealed he didn't know Suge Knight was still alive until he saw his body being rolled out of the hospital."
"Suge Knight was pronounced dead at 11 pm after a masked man stabbed the former death row record executive to death while he laid wounded in his hospital bed.
'"With so many people hating one man, the suspect could be Dr Dre all the way to the lizard in Geico Commercials. We just don't know," said a police commissioner when asked where would they start the initial search for a suspect responsible for slaying the former Death Row CEO," the report said.
However, there is no truth in the story and a disclaimer on the website says it publishes "satire."
Many Twitter users believed the fake news report, and expressed their disbelief.